"Learn how to

build resilience

and
develop your

personal effectiveness

"
Overview
More and more employees are experiencing to-do lists that seem to be never ending and are under more pressure and stress at work than at any time previous in history.
Our building resilience training course is a 1-day in-house workshop and is aimed at busy people who have to respond to numerous conflicting priorities through the day.
Communicate to managers above reasonable expectations regarding your workload is the first step to building resilience and we will explore how to use this when needed.
Once you know when and where you need to be resilient the next steps are examining stress management techniques which will come in handy when a deadline is fast approaching!
It's all about learning how to control the controllables and being able to cope with those matters that are out of your hands.
Objectives
At the end of the course delegates will have a number of methods, tools and approaches to:
Design a personal system to make your own time management more effective
Know what you can influence and what you can't
Recognise and build your resilience
Know how and when to communicate expectations regarding your workload
Become more assertive
Adopt several stress-management techniques
Course Content
Understanding the difference between pressure and stress
Where does all the time go?
Time planning and prioritisation
Developing a system that works for you
Introduction to Assertiveness
Resilience building techniques
Zones of Concern and Control
How to recognise the warning signals for stress and burnout
The 6 potential sources of workplace pressure identified by the HSE
Stress management
Action planning

What are you going to do more of?
What are you going to do less of?
What are you going to start doing?
What are you going to stop doing?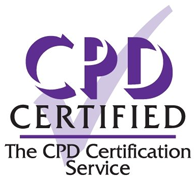 This course is
CPD Certified
.
What this means is that your staff will all receive a CPD Certificate at the end of the course.
All with no additional cost.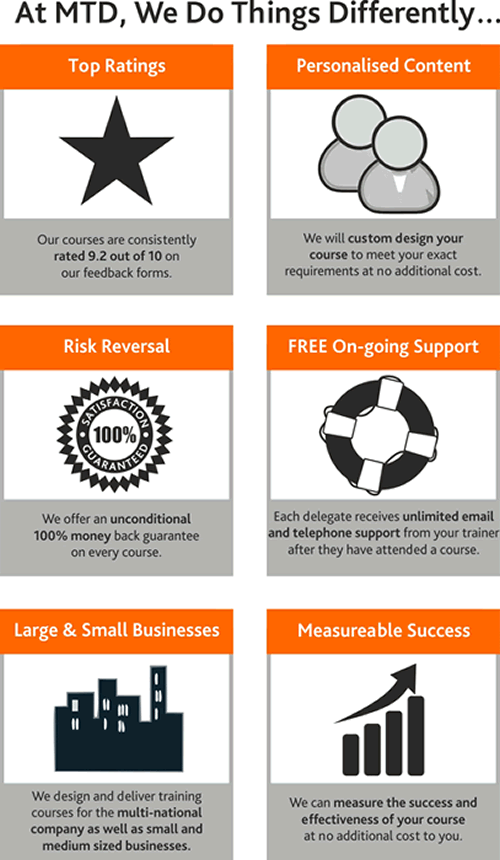 Get In Touch!
If you have got some training requirements in mind please call us on 0333 320 2883 or complete the online form below and tell us about what they are and we'll get back to you with some options and costs.