Build Your Resilience & Learn How To Cope
Our
Resilience Training
workshop can be run as a 1-day
in-house training
event, as a LIVE
virtual training webinar
or we have several
online training
sessions that you can work through. Some of the topics can also be covered as part of a
Management Training Course
.
Building your resilience will improve your ability to cope with adversity and help you to adapt to change more effectively. It's a key skill for all employees as it helps us to cope with setbacks, challenges, difficult situations and the ever increasing demands placed upon us during this COVID pandemic.
More and more employees are under more pressure and stress at work than at any time previous in history so learn how to cope with this workshop.
Below are indicative training topics.
Select which ones you would like to make up your course or tell us what you need.
---
Formats Available
In-House Workshop
Virtual Training Webinar
Online
---
Indicative Content
Resilience Building Workshop Outline
What Is Resilience?
Wellbeing At Work
What impacts your wellbeing at work
Work demands and their impacts
What can you control at work?
What can't you control at work?
Managing Pressure & Stress
Understanding the differences between pressure and stress
How to recognise the physical, emotional and behavioural symptoms of stress
The 6 potential sources of workplace pressure identified by the HSE
Stress management
Managing Your Time
Where does all the time go?
Time planning and prioritisation
Developing a system that works for you
Learn how to say NO
Techniques To Employ
Resilience building techniques
Zones of concern and control
How to recognise the warning signals for stress and burnout
Building your confidence and purposefulness
Take a conflict management styles quiz

Learn how to manage conflict situations

Creating a support network
Action Planning
What are you going to do more of?
What are you going to do less of?
What are you going to start doing?
What are you going to stop doing?
Make An Enquiry Today
Please complete our enquiry form with
your requirements or give our team a call.
CPD Certificate
Our courses are CPD Certified. All participants receive a CPD Certificate after taking this course at no additional cost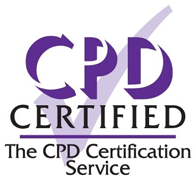 ---
Clients
Here are some of our clients in the private and non-profit sector that we have delivered training to
COMMERCIAL CLIENT EXAMPLES
NON-PROFIT CLIENT EXAMPLES
---
Related Courses
---
Learn more about
our in-house training
and why choose MTD
as your provider
---
Get In Touch!
If you have got some training requirements in mind please call us on 0333 320 2883 or complete the online form below and tell us about what they are and we'll get back to you with some options and costs.