Stress Management Training Courses – Content Ideas
Learn How To Manage Your Stress Levels
More and more employees are experiencing stress at work.
They may be coping with too much pressure, long hours or rapid change.
The nature of employment has now changed, and the idea of a job for life has been replaced by an emphasis on performance.
How do you manage your stress levels?
Our stress management training courses are designed to help you reduce stress, identify where it is coming from and provide you with tools, techniques and strategies to keep it under wraps!
Below are indicative stress management training topics.
Select which ones you would like to make up your course or tell us what you need.
---
Indicative Content
Stress Management Course Outline
Understanding Stress
What is stress?
Fight or flight?
How we think about stress
Stress – The underlying mechanisms
Stress and your health
Understanding Pressure
Understanding the relationship between stress and pressure
Linking pressure with performance – productive and unproductive levels of
The crucial differences between pressure and stress, and how those differences can manifest
How we inadvertently put pressure on ourselves— and others
Common pressure traps and how they make us "choke"
What pressure does to our brains— and how it affects our thinking
Combating Stress
Assessing longer term stress
Examining your working style and looking for ways to improve
Understanding your unique stress position – Stress SWOT Analysis
Applying tools to your Life
Identifying the most important sources of stress
Working out how to manage each source of stress
Making Decisions Under Pressure
Emotional dimension and pressures of decision making
Complexity
Multiple objectives
Personal and peer pressure
Self-belief or self-doubt
Make An Enquiry Today
Please complete our enquiry form with
your requirements or give our team a call.
CPD Certificate
Our courses are CPD Certified. All participants receive a CPD Certificate after taking this course at no additional cost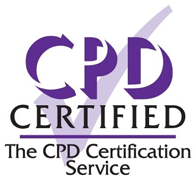 Clients
Here are some of our clients in the private and non-profit sector that we have delivered training to
---
Related Courses
---
Learn more about
our in-house training
and why choose MTD
as your provider
---
Get In Touch!
If you have got some training requirements in mind please call us on 0333 320 2883 or complete the online form below and tell us about what they are and we'll get back to you with some options and costs.