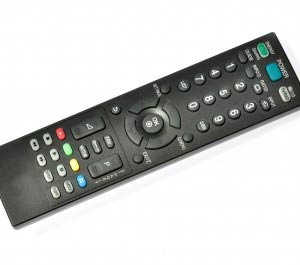 We get asked a lot about how to deal with remote or virtual teams, especially of they are located in different time zones. One of our main clients has team members in The Philippines as well as Mexico. The time difference can cause major problems in planning conference calls and other such contacts, especially in international settings
If you manage teams that are not within meeting distance, how can you keep the morale and momentum going so that they and you produce the best possible results?
1) Firstly, build a foundation of trust with each other: Without the face-t-face contact, trust is vulnerable to breakdown. Virtual and remote team members must know that their mangers trust them to carry out their functions without micro-management, to required standards.
2) Make real time for individuals: Plan real time meetings so everyone knows when they are expected to chip in with ideas and reports. If possible, plan a regular conference call for all team members, or at least those who need specific information. Then plan specific follow-up times to discuss the plans for each individual. They must feel that distance is not an object when it comes to dealing with the boss.
3) Maintain a sense of teamwork: You still need to maintain a sense of camaraderie, commitment and collaboration, even if the team members rarely meet up. Have a specific forum area on your intranet so people can contribute to discussions, and get them to log in at least weekly for catch ups. Everyone needs a forum in which to share problems and acknowledge successes.
4) Increase communication as you increase distance: You have to make even more efforts the further away people are. Think about an e-letter to all far-flung members and get them to contribute. It can be really interesting for people in the US to discover the situations their Far-Eastern colleagues face, and vice-versa.
5) Keep a recognition log of what remote team members are up to, so you can share these successes with everyone. The successful parties will feel honoured that their accomplishments have been beamed around the world.
6) Use technology to reinforce the human contact at work: Consider leaving positive voice-mails on people's phones when it is their night-time, so that when they wake up in the morning and download it, it gives them an immediate lift. When you praise someone by email, call them first to tell them and copy the email in to their colleagues, so all can share in the acknowledgment. Use the intranet to keep in contact with the remote teams. These are systems that can be accessed anytime, and will keep people up-to-date with new ideas and articles that can be downloaded. Share any items that have impressed you with your remote teams…it will keep them involved and you can mention them at your next conference call.
Remember to keep the momentum of communication going, regularly 'meeting up' so they feel involved. And remember that virtual rewards must be tailored to virtual employees who don't have the extra job perks that people in the 'home' country might enjoy.
Thanks again
Sean
Sean McPheat
Managing Director
MTD Training   | Image courtesy by Thawats of FreeDigitalPhotos.Net