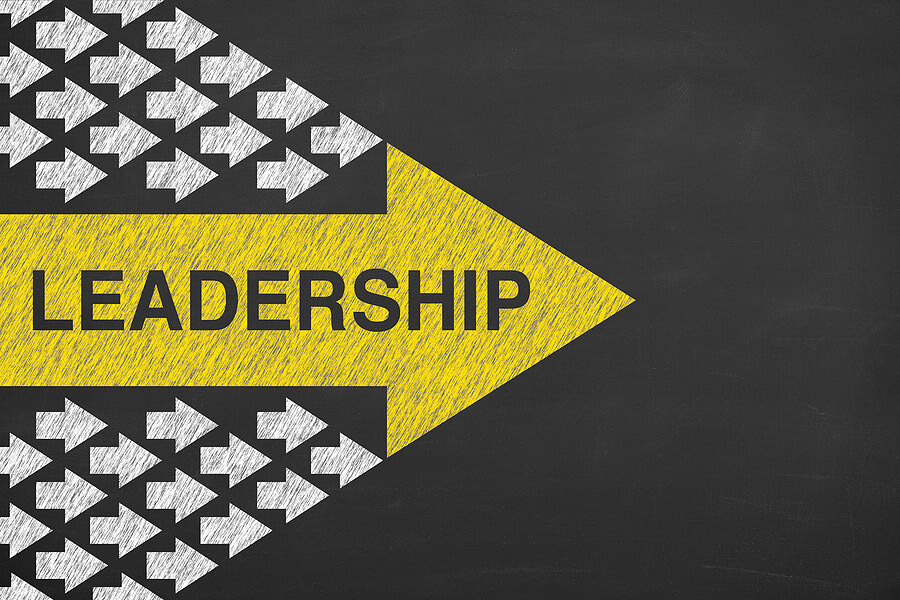 John Adair, one of the most respected leadership trainers in the world, spent years developing what is now known as Adair's Action Centred Leadership Model. The model has three main parts, of which any good manager or leader should be familiar with. As a manager, you'll need to be able to use all of these elements in your decision making process in order to control situations, keep things in balance, and get the results you ultimately desire.
What is Adair's leadership model?
The three components of Adair's Action Centred Leadership Model are:
Task achievement
Team management
Individual management
You have a set of responsibilities within each component of the model. Let's start with your responsibilities as a manager in charge of achieving a task.
Task
Just a few of these include:
Properly define the scope of the task
Identify which tools and resources you need to complete the task
Create a plan to achieve the task
Set controls and standards
Monitor and report on progress
Review and adjust the plan as appropriate
Your next step is to take a look at the group participating in the project with you, helping you to bring it to fruition.
Team Management
When you look at the group in general you must:
Establish standards for communication, style, culture, and approach
Monitor the groups behaviour and establish boundaries for ethics, culture, discipline and conflict
Modify the dynamic of the group as necessary
Make sure the group is able to cooperate and work as a unified team
Lead the group towards the ultimate achievement of its goals
Finally you must look at each individual member of the group separately.
Individual
This involves:
Understanding the needs and strengths or weaknesses of each person
Helping each person to define his own unique goals
Set responsibilities and objectives and reward them for being met
Develop strengths and utilise them with proper training
Adair's model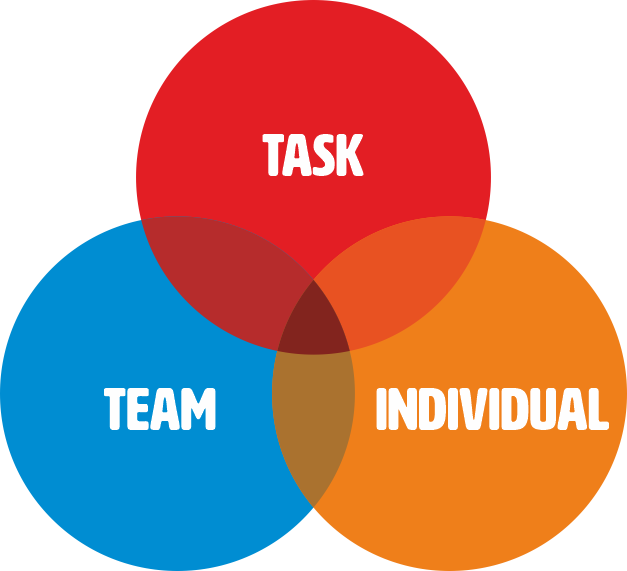 In all three categories you can see how important it is for you to be active in your approach. There's no passive method for dealing with employees or projects with Adair's action centred leadership model. No matter what model you follow, you'll find that dealing actively with employees is a far more effective, proactive approach.
The three areas overlap. Of course, each activity has a series of sub-activities, and the success of each task hinges upon the others.
For example, you can't build a solid team if you haven't properly trained the individual members. The individual members won't ever gain the right level of experience if they don't have a strong team to support them. You'll never see a project or task come to successful completion unless each of your teams or individual employees is trained to meet the deadlines and quality expectations you have set.
Adair leadership theory
Each area of Adair's leadership theory depends on the others. Not one part can stand alone. In order to be an effective manager, you'll have to identify the strengths and weaknesses of your team members. Perhaps, for example, one of your employees has a time management problem. The solution is to get him extra training or guidance when it comes to organising his workflow. If left untreated, the problem may grow until it eventually has a negative impact on an important project.
I find Action Centered Leadership to be a proactive management model. It involves actively evaluating and reevaluating your tasks and team in order to identify issues and make changes before they turn into real problems. Avoiding problems will make your job much easier in the long run.
Thanks again
Sean

Sean McPheat
Managing Director – MTD Training