Improve Your Communication Skills With SDI©
What Motivates Us To Behave The Way We Do?
If you are looking for a training provider to deliver an SDI course for your people then please read on. We do not train facilitators to become accredited in SDI.
Most organisational problems, if we dig deep enough are related to the performance of people in the business.
By working effectively together, people deliver results. But when communications break down or conflict occurs this inevitably leads to poor business results.
The Strength Deployment Inventory® helps us to overcome interpersonal and communication issues because it provides a framework and a common language for being able to see each other as we really are and to build more positive and powerful working relationships.
---
The Strength Deployment Inventory
SDI ® is not a training needs analysis. It's an inventory questionnaire aimed at helping us understand what motivates us to behave the way we do in normal day to day situations when everything is going well and in conflict situations by asking questions such as:
What motivates me?
How can I increase my value to the team and organisation?
How can I become more confident and self-assured?
How can I adapt my behaviour to bring about the best in others?
How can I improve my performance in terms of achieving business goals and objectives?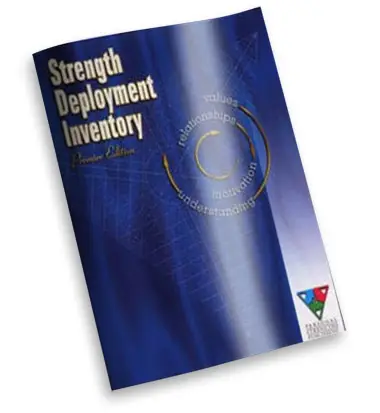 ---
SDI – Application
Building High Performing Teams
Understanding the motivation of team members, who to allocate tasks to, improve communication and get better results and solve problems quickly are many of the benefits.
Teams often report a greater sense of understanding, acceptance, and appreciation of each other.
The Strength Deployment Inventory® fits comfortably with other mainstream team-building models.
Inspirational Leadership
Leaders inspire and lead other people.
Using SDI®, leaders learn how to engage people through effective communication and management strategies to align individuals to the organisation's mission, vision, and goals at a more personal level.
Leaders are often most visible during times of conflict – therefore to handle it in the most effective and motivating ways is crucial to retaining motivation through peaks and troughs of organisational life.
Managing Conflict
Avoidance is better, effective management essential. Behaviour in conflict can best be understood and managed when the purpose behind it is clear.
The SDI® provides insight into to the motives behind behaviour in conflict.
Building the SDI® into conflict management training helps people to recognise conflict sooner and resolve it with more acceptable outcomes – while preserving the self-worth of the people involved. People who have had training with the SDI® continue to use the language of the SDI® to resolve their conflicts because it is simple, memorable and it accurately describes what is happening in conflict situations.
Building Relationships Through Using A Common Language
The SDI® provides a common language so people can talk about interpersonal conflict without actually having a conflict.
People have a deeper understanding and appreciation of others and with that understanding, action plans can be developed and implemented to achieve more desirable results and reduce unwarranted conflict.
Indicative Content
Motivation In Context
Filtering and the process of values difference in individuals
Sources of values difference, background, cultures etc.
The 3 Perceptual positions in increasing understanding of different values perspectives
Feedback focus – separating behaviours from personality
Perception of reality – discovering your own brand
Exploring Motivational Values Through SDI
Detailed explanation of 3 colour system, it's theoretical concepts and individual results
Increased self-awareness and what the SDI results mean for you and your development choices
Comparison of the group results and what this means for the team's strengths and potential blind spots
Improving Relationships
Re-thinking your brand – impact re-assessment
Flexing communication styles for each motivational system
Positive and negative levers of influence
Preventing & Managing Conflict
Understanding your conflict sequence and the difference between behaviours and emotions
Conflict avoidance strategies for each motivational value system
Conflict handling – bringing in different approaches
Managing difficult people/situations – typical examples from the workplace
---
Case Studies
For A National Blue Chip Food Retailer – Regional Team
The Requirement: 1 Day Team Building Event Using SDI ®
For any mobile/remote based teams, the way relationships develop and operate is a big challenge. To lead such a team requires a close knowledge of how each member operates and a good understanding of their particular working styles to get the best from them.
This was a newly formed team led by a newly appointed regional director. The 12 members of this particular team, including operational managers, project managers, regional HR and Learning partners, meant diversity in job roles and levels of co-ordination. Some members of the team had worked together previously, however this actually became a disadvantage as there were relationship problems in the team.
The newly appointed regional director wanted something to "gel" the team together and solve some of these relationship issues as well as to learn how the team and how they worked quickly, so he could hit the ground running.
We delivered SDI ® as a perfect way to:
Let the team members understand their own motivation and working style and be able to articulate it clearly
Gain a greater understanding/empathy towards the working style and motivation of the other team members
Have an opportunity to discuss how they could work together better and be more effective through the use of a common language and in a non-threatening way
Create an effective structure so they could identify their relationship gaps and develop them further in the right way
---
For An International Home And Furniture Importer
The Requirement: 1 Day Event For The Buying Team
An SME organisation- so every role played a very important part in the success of the company. In this specialist buying role, often individuals fail to focus on important skills such as communication and team working in order to fully round their capability and be truly effective.
This group of buyers' role impacted many other teams and required them to negotiate and communicate and interact with many different individuals at all levels across the company.
There were problems of course and they often were unable to solve problems themselves, did not communicate their requirements clearly to the other teams and caused frustration and sometimes large mistakes in the ordering process which cost the company large amounts of money.
We delivered SDI ® as a perfect way to:
Let the team members understand their own working and communication style
Gain a greater understanding/match towards the working and communication style of other teams
Get a better insight into their own shortcomings and blind spots to avoid mistakes
How to influence and manage their relationships at higher levels
Handle conflict situations effectively to maintain effective relationships
CPD Certificate
Our courses are CPD Certified. All participants receive a CPD Certificate after taking this course at no additional cost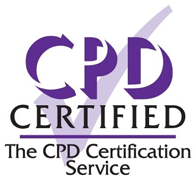 Clients
Here are some of our clients in the private and non-profit sector that we have delivered training to
---
More Assessments
---
Learn more about
our in-house training
and why choose MTD
as your provider
---
Get In Touch!
If you have got some training requirements in mind please call us on 0333 320 2883 or complete the online form below and tell us about what they are and we'll get back to you with some options and costs.