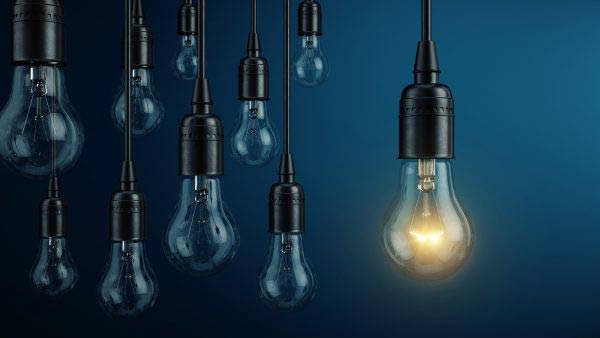 Great quotes can come from the most traditional to the most unexpected of sources.
When you want to remind yourself to be the best leader you can, you can look for quotes from the Bible, from entrepreneurs and presidents.
You can hang them on your mirror at home, on the back of your laptop at work or make big posters to inspire yourself everyday with the following leadership quotes:
"Management is doing things right; leadership is doing the right things."
—Peter Drucker
"The art of leadership is saying no, not yes. It is very easy to say yes."
—Tony Blair
"When everything seems to be going against you, remember that the aeroplane takes off against the wind, not with it."
—Henry Ford
"Average leaders raise the bar on themselves; good leaders raise the bar for others; great leaders inspire others to raise their own bar."
—Orrin Woodward
"A good leader takes a little more than his share of the blame, a little less than his share of the credit."
—Arnold H. Glasow
"The quality of a leader is reflected in the standards they set for themselves."
—Ray Kroc
"Leadership is not about a title or a designation. It's about impact, influence and inspiration. Impact involves getting results, influence is about spreading the passion you have for your work, and you have to inspire team-mates and customers."
—Robin S. Sharma
"The art of communication is the language of leadership."
—James Humes
"Innovation distinguishes between a leader and a follower."
—Steve Jobs
"Men make history and not the other way around. In periods where there is no leadership, society stands still. Progress occurs when courageous, skillful leaders seize the opportunity to change things for the better."
—Harry S Truman
"I have three precious things which I hold fast and prize. The first is gentleness; the second is frugality; the third is humility, which keeps me from putting myself before others. Be gentle and you can be bold; be frugal and you can be liberal; avoid putting yourself before others and you can become a leader among men."
—Lao Tzu
"A leader…is like a shepherd. He stays behind the flock, letting the most nimble go out ahead, whereupon the others follow, not realising that all along they are being directed from behind."
—Nelson Mandela
"Consensus: The process of abandoning all beliefs, principles, values, and policies in search of something in which no one believes, but to which no one objects; the process of avoiding the very issues that have to be solved, merely because you cannot get agreement on the way ahead. What great cause would have been fought and won under the banner: 'I stand for consensus?'"
—Margaret Thatcher
"Success is most often achieved by those who don't know that failure is inevitable."
—Coco Chanel
"Learn from yesterday, live for today, hope for tomorrow. The important thing is not to stop questioning."
—Albert Einstein
"Success is walking from failure to failure with no loss of enthusiasm."
—Winston Churchill
"A leader is a dealer in hope."
—Napoleon Bonaparte
"Become the kind of leader that people would follow voluntarily; even if you had no title or position."
—Brian Tracy
"Our chief want is someone who will inspire us to be what we know we could be."
—Ralph Waldo Emerson
"A leader is best when people barely know he exists, when his work is done, his aim fulfilled, they will say: we did it ourselves."
—Lao Tzu
Thanks again
Mark Williams
Senior Management Trainer and Consultant
MTD Training | Management Blog | Image courtesy of Big Stock Photo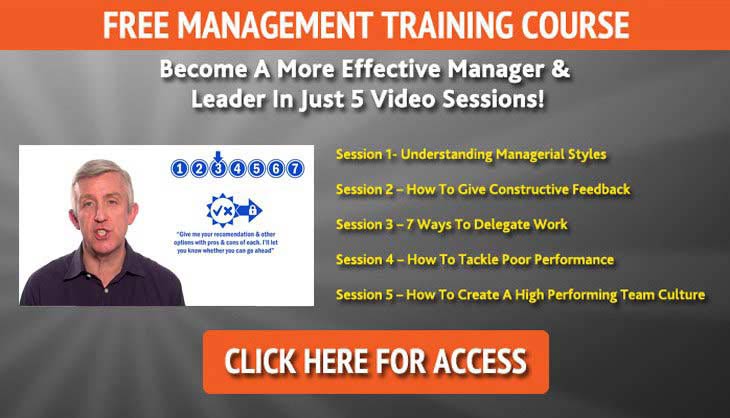 Mark Williams
Mark Williams is a learning and development professional, using business psychology and multiple intelligences to create fascinating and quickly-identifiable learning initiatives in the real-world business setting. Mark's role at MTD is to ensure that our training is leading edge, and works closely with our trainers to develop the best learning experiences for all people on learning programmes. Mark designs and delivers training programmes for businesses both small and large and strives to ensure that MTD's clients are receiving the very best training, support and services that will really make a difference to their business.