400 Coaching Questions For Managers
Nothing develops your staff more effectively and longer lasting than coaching.
Coaching is a process. It is a process to help facilitate the transition from where you are now to where you want to be.
That can be with a particular situation, a goal, a project – you name it! This report is full of coaching questions and LOTS of them at that!
They are aimed primarily at managers or leaders who want to coach their people.
In order to create this report I took all of my swipe files, all of my training material and armed with my knowledge as well, I locked myself away to pull together 400 coaching questions that you can steal, amend and use with your staff.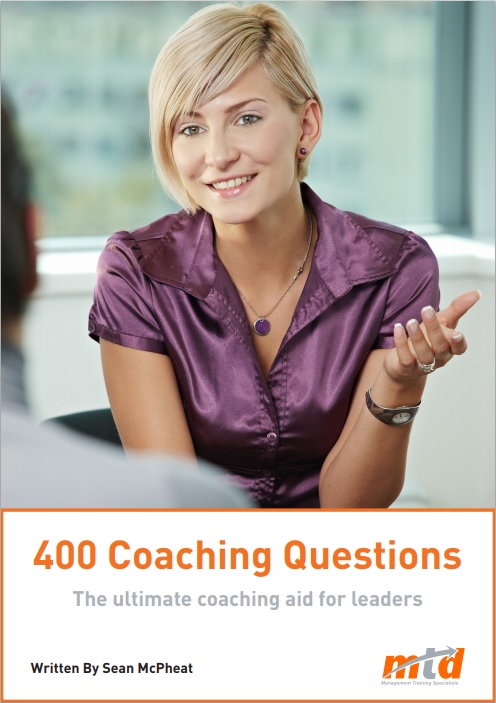 Thanks again
Sean
Sean McPheat
Managing Director
MTD Training | Management Blog | Image courtesy of Big Stock Photo