Chairing Meetings Training –
Content Ideas
Running Effective Meetings That Get Results
With is chairing effective meetings
1-day in-house course
where you will learn what to do before, during and after your meetings to make them a success.
You will discover the skills, techniques and strategies to plan, lead and participate effectively in meetings of all kinds: from impromptu, on the spot discussions between colleagues, to formal presentations and meetings with external suppliers or clients.
Learn how to keep your meetings under control and how to ensure that those with plenty to say or kept in check!
You'll cover techniques on how to focus on getting actions from your meetings and how to follow up on them effectively.
Below are indicative chairing meetings training topics.
Select which ones you would like to make up your course or tell us what you need.
---
Indicative Content
Understanding Effective Meetings
Understanding the structure of effective meetings
Defining your role in the meeting and understanding the role of others
Gathering information and planning the meeting
Producing and scheduling the agenda
Setting clear objectives and communicating these effectively
Conducting Effective Meetings & Leading Group Discussions
Creating the right environment for the discussion
Managing the participation of others
Leading the communication and driving the focus of the meeting
Remaining conscious of timings without rushing or pressuring the discussion
Dealing With Challenging People & Situations
Understanding what challenging situations you might face
Being calm, objective and keeping an open mind
Dealing with aggression and other difficult, emotional reactions
Take a conflict management styles quiz to illustrate different conflict styles
Tackling conflict-driven behaviour by choosing a different perspective
Bringing The Meeting/Discussion To A Close
Turning negative situations into positive outcomes
Bringing the situation to a conclusion and moving on
Summarising and reviewing outcomes
Identifying and clarifying the decisions
Managing action points/plans following the meeting
CPD Certificate
Our courses are CPD Certified. All participants receive a CPD Certificate after taking this course at no additional cost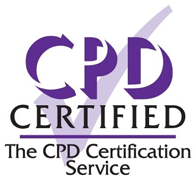 Clients
Here are some of our clients in the private and non-profit sector that we have delivered training to
---
Related Courses
---
Learn more about
our in-house training
and why choose MTD
as your provider
---
Get In Touch!
If you have got some training requirements in mind please call us on 0333 320 2883 or complete the online form below and tell us about what they are and we'll get back to you with some options and costs.