Mentoring – The Benefits To The 'Mentor'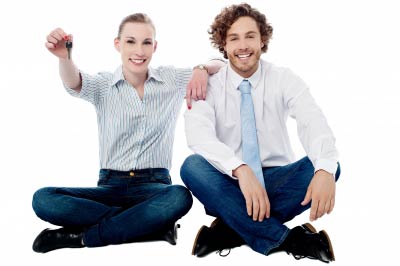 The value of mentoring as part of a personal development programme is well known and documented. True mentoring involves a senior member of staff taking a junior member of staff (ideally from another part of the business or organisation), under their wing. The senior person offers advice and clear guidance on direction and actions that should be taken. Being a mentor should not be confused with being a coach and the following analogy explains the difference.
A professional golfer will have a coach who trains and coaches them closely on all aspects of their sport. This is the same as a 'coach' in business (perhaps a line manager or someone from the training department). The professional golfer will also have a business manager who looks after their business affairs. They will offer specific advice and guidance on what they thing the golfer should and shouldn't do. This is the same as a 'mentor'.
So what are the benefits to the mentor of doing the role? Well, I have 'acted' as a mentor on a number of occasions and this is what I got out of the experience:
A sense of renewed purpose after my own role had become a bit predictable and mundane.
Improved energy and motivation based on the above.
A greater understanding of the thoughts, aspirations and fears of younger people, leading to increased respect for them.
As listed above, for me it was a two way process as I learned much about social media and its business benefits.
Pride of seeing a young person take your advice and know your guidance made a real difference to them and their lives.
Satisfaction that always comes when making a gift to someone that you know fully appreciates it.
Maybe I have been lucky on the three occasions I have had the opportunity to mentor or maybe the person that paired me with each of them knew it would work well.
Mentoring can be a disaster though if poorly executed. On a recent client project I discovered that one of my young trainees was having 'problems' with his mentor. When I queried the circumstances he advised me that the mentor was not much older than he was (about five years his senior). He was also a bit of a bully and often shouted at him in front of the team.
When I raised the issue with the HR Director I was told that they had changed their policy on mentoring and given the role to junior staff members to help them build their management skills! I expressed my concern and advised of the story that I had been told. It appears this was not an isolated incident and that a number of new starters had reported issues with their mentors. This does strike me as being a crazy idea and could destroy the concept of 'true mentoring' for those young people concerned.
Many thanks
Mark Williams
Head of Training
MTD Training   | Image courtesy by stockimages of FreeDigitalPhotos.Net
What are your experiences of mentoring? Have they been as good as mine or a disaster like the one mentioned above?
Updated on: 19 March, 2014
---
---