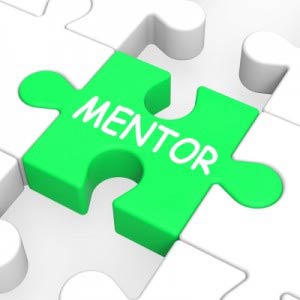 When you begin coaching or mentoring new employees you may find yourself stuck in a difficult situation. In short, many people don't know how to get started and, once they're on a roll, they don't know when to end the mentor/mentee relationship.
As you get started, keep in mind that there are four main phases of mentoring.
First you must establish some sort of rapport with your mentee. You need to spend some time getting to know each other while at the same time identifying some of his work habits, thought processes, and ethical beliefs. This should give you an idea of how easy it will (or will not be) to guide him.
Once you've gotten to know each other you'll need to set a direction for your mentoring. You'll want to develop a plan of action with specific, identifiable goals. Use both your mentee's desires and your own experience to set goals appropriate for his level of experience.
You will, of course, want to begin making progress. This means identifying what work your mentee has that can be applied towards your mentoring goals, assigning new projects (if you are also the employee's manager),  and providing a certain amount of training and/or resources.
Finally, once your mentee is comfortable in his job role, you should simply move on. You don't have to make yourself unavailable to your mentee, but at some point you'll have to cut your ties enough to let him do his job on his own. Besides, by then you may have someone else waiting in the wings for your time and attention.
Do you have a specific mentoring program in your workplace? If so, how does it work? Do you have mentoring groups or do you form one on one relationships?
Thanks again,
Sean
Sean McPheat
Managing Director
MTD Training   | Image courtesy by Stuart Miles of FreeDigitalPhotos.Net