Improve your

commercial awareness


& understanding of finance
Overview
Managers often fall behind when it comes to finance. More often than not this is due to a lack of understanding, jargon, fear of finance and figures, and an inability to see the importance of a financial strategy and how it will impact on their behaviour and decision making.
Likewise, managers who are comfortable and competent in understanding and managing the financial aspects of their day-to-day business benefit from improved business skills and performance, internal respect from colleagues and senior management, enhanced external relations, better cash flow management and ultimately improved career prospects.
For those with little or no formal training in finance, this highly interactive three -day programme concentrates on the principles, tools and techniques of financial management. Supported by analysis and practical exercises this course will give you the understanding and ability to discuss, present and manage the financial aspects of your business and positively influence the financial factors under your control.
Who Will Benefit From The Course?
Managers wishing to gain a clearer understanding of the fundamentals of business finance and how finance impacts on the decisions they make on a day-to-day basis either at a departmental or company-wide level.
With The Help Of This Course Delegates Will Be Able To:
Understand the basic principles and terminology of finance and interpreting key financial information
Communicate and present your financial position and budgets more credibly to your colleagues and board
Differentiate turnover, profit and cash and understanding the methodologies and language of the finance function
Read and understand annual reports and company accounts
Calculate profitability, liquidity and management of working capital
Understand shareholder value and the stock market
Evaluate projects from a financial perspective
Key areas to be covered in the programme and the accompanying documentation
Day One:
The Need for Financial Information
Why do we need financial information?
What are the differences between management accounts and statutory accounts?
Understanding the language of finance, company accounts and annual reports
The Importance of Return on Capital Employed
Why ROCE is so important
How to affect ROCE
Accounting Principles
What are the main accounting principles?
Why and how are they important?
Profit and Loss Account
The structure of the P & L account
The difference between expenditure and capital expense
Balance Sheets and Interpretation
Content and layout of balance sheets
Working Capital
Interpretation: Fact vs. Judgement
Depreciation of Fixed Assets
Why fixed assets are depreciated
The different types of depreciation
Day Two:
Cash Flow
The difference between profit and cash
Cash flow forecasting
Cash flow statements
Business Health Check
Why carry out a business health check?
Taking a structured approach to carrying out a business health check
Marginal Performance Improvement
The importance of marginal performance improvements
The link between cost of sales, selling price, volume and expenses
Cost, Volume, Price and Breakeven
How to calculate breakeven
How to determine a selling price
Debt and Equity
How to calculate the debt to equity ratio
Getting the balance right
Day Three:
Capital Project Appraisal
Why capital projects should be appraised
Different appraisal methods
Funding Growth
How can growth be funded
What type of funding should be used
Managing Key Financial Ratios
Short Term Indicators
Long term Indicators
Overall Business Performance Indicators
Corporate Valuation
The indicators used in corporate valuation
Interpreting Company Accounts
Analysing several sets of accounts
What are the accounts telling you?
What actions need to be taken?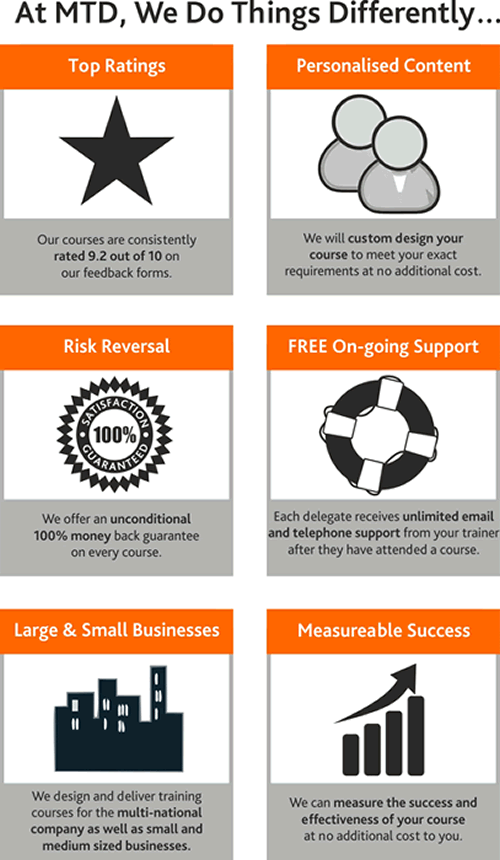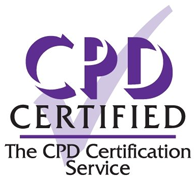 All of our in-house, bespoke courses and programmes are
CPD Certified.
After we have developed the material for your programme it will go through the CPD Certification process.
What this means is that your managers will receive a CPD Certificate for your specific course/programme.
All of this is completed with no additional cost.
Get In Touch!
If you have got some training requirements in mind please call us on 0333 320 2883 or complete the online form below and tell us about what they are and we'll get back to you with some options and costs.