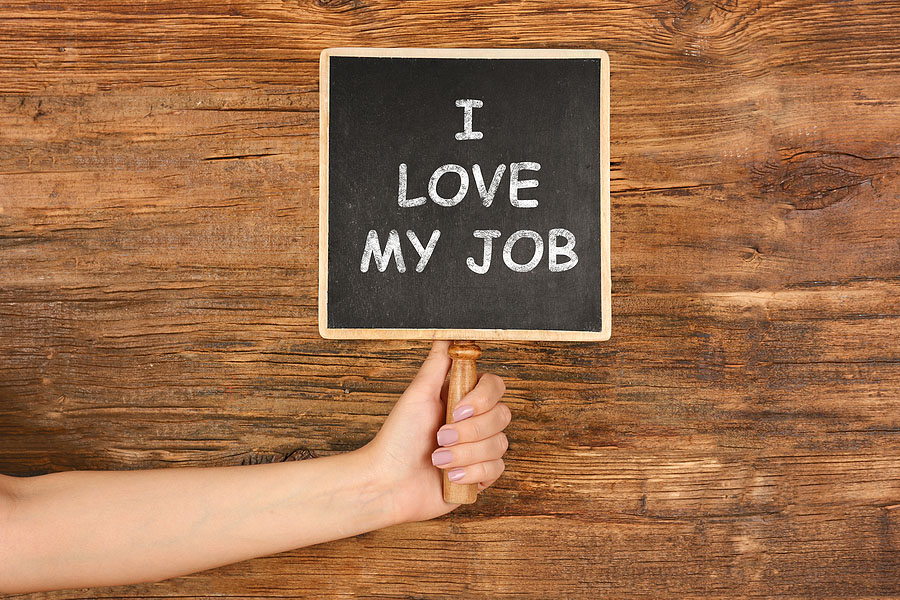 What is the one thing a manager can do at the workplace to promote the best experience for all of the employees?
The answer may surprise you.
It's no longer the highest salary, as millennials are not as concerned with money as previous generations before them.
What modern employees want is engagement, plain and simple!
Read on to find out why it's so important to engage your employees, and how engaged staffers can help your company grow and thrive!
What is Engagement?
The word engagement is thrown around a lot, but when asked for specifics, many managers have a hard time explaining what it is.
The truth is that there is no single definition for engagement.
It is a process that consists of a certain kind of mentality and a host of actions all geared towards one goal.
"Employee engagement is the emotional commitment the employee has to the organisation and its goals," explains a source.
However, making sure that the employee is engaged is a two-way street, between the manager and that individual.
A manager must see the employee as a person, value their work and their commitment to make the person feel noticed and appreciated.
They must foster trust and respect.
They must be invested in the employee's growth in their careers and mentor them to grow as individuals.
How Engaged Are Your Employees?
The 2017 "State of the American Workplace" report by Gallup includes opinion from more than 195,600 US employees and over 31 million respondents from fortune 1000 companies.
The detailed output from the study included:
American Employees Engagement Scenario At Workplace
33% – Are engaged at work. They love their jobs and add value to company.
16% – Are actively disengaged. They destroy value build by engaged employees.
51% – Are not engaged. They're just there. Disengaged employees yearly cost US $483 to $605 billion to US companies in lost productivity.
American Employees Worked Remotely In 2016
43% – Worked remotely in 2016 (39% in 2012)
31% – Worked remotely for at least 80% of time in 2016 (24% in 2012)
20% – Worked remotely 100% of the time in 2016 (15% in 2012)
Factors That Drive American Employees To Switch Job
60% – Ability to do what they do best in a role
53% – Greater work-life balance and better personal well-being
51% – Greater stability and job security
41% – Significant increase in income
36% – Brand or reputation of a company
Factors That Drive American Millennials To Switch Job
59% – Opportunities to learn and grow
58% – Quality of manager
58% – Quality of management
58% – Interest in type of work
50% – Opportunities for advancement
American Employees Switched Job In Past Three Years
35% – Had changed their job within the past three years
American Employees Willing To Switch Job
51% – Are actively searching for new job or looking for openings
47% – Think it is a good time to find a quality job (19% in 2012)
American Employees Willing To Switch Job (As Per Engagement Level)
37% – Engaged employees are searching for job or looking for openings
56% – Not-engaged employees are searching for job or looking for openings
73% – Actively disengaged employees are searching for job or looking for openings
American Employees Switch To A Job That Offers Flexitime
51% – Switch to a job that offers 60% to 80% (3 to 4 days) of flexitime in workweek
37% – Switch to a job that offers at least 15% of flexitime (1 day) in workweek
American Employees Opinion About Company Leadership
22% – Leadership has a clear direction for the company
15% – Leadership makes them enthusiastic about the future
13% – Leadership communicates effectively with all stakeholders
American Employees Opinion About Participation In Matrixed Teams
49% – Are slightly matrixed
18% – Are manager-matrixed
17% – Are highly matrixed
16% – Are non-matrixed
American Employees Opinion About Manager Managing Their Performance
30% – Involves them in setting their goals at work
23% – Provides meaningful feedback to them
21% – Motivates them to do outstanding work
20% – Provide guidance to take steps to achieve goals
19% – Review their greatest successes at work
18% – Helps better performing employee to grow faster
American Employees Opinion About 12 Elements Of Managing Performance
6 in 10 – Know what is expected of them at work
4 in 10 – Mission or purpose of company make them feel their job is important
4 in 10 – Have the opportunity to deliver best of the work every day
4 in 10 – They had ample opportunities to learn and grow every day
4 in 10 – Supervisor or manager, care about them as a person
3 in 10 – Have the materials and equipment to do their work diligently
3 in 10 – Have received recognition or praise for doing good work
3 in 10 – Supervisor or manager, encourages their development
3 in 10 – Their opinions seem to count at work
3 in 10 – Associates or other employees are committed to doing quality work
3 in 10 – Supervisor or manager, talked to them about their progress
2 in 10 – They have a best friend at workplace
Higher Employees Engagement Leads to Operational Performances
21% – Increase in profitability
20% – Increase in sales
17% – Increase in productivity
10% – Increase in customer metrics
70% – Fewer employee safety incidents
59% – Lower turnover (low-turnover organizations)
58% – Fewer patient safety incidents
41% – Lower absenteeism
40% – Fewer quality incidents (defects)
28% – Less shrinkage
24% – Lower turnover (high-turnover organizations)
What is the Importance of Engagement?
There are so many reasons that validate the importance of engagement in the workplace.
They include:
Higher Employee Loyalty
When employees are truly engaged in the workplace, they wake up excited to go to work.
That is completely different that those that begrudgingly come to the office only to get a pay check.

Engaged workers are excited to get started with their tasks because they know that they are making a difference in their company, as well as their communities and possibly the world.
They know the value that they bring to the team, and know that without their best efforts the team will suffer.

Engaged employees are more loyal, they take pride in their work and are more productive.
Lower Employee Turnover
A high turnover costs employers money, lowers company morale and stagnates progress.
It's been proven time and time again that when supervisors take the time and spend the effort engaging with their staff, they reduce employee turnover.
No one wants to look for another job when they are extremely satisfied with their current one.
"A set of engagement elements explains 96% of the attitudes that drive voluntary turnover rates for work units," one source states.
What do lower employee turnover and higher loyalty lead to?
Better customer satisfaction, more productivity, and, ultimately, higher sales!
One way to engage your employees is through their personal development. Check out 3 of our most popular Apprenticeships Programmes. For Team Leaders, Supervisors and for Operations Managers we have our Management Apprenticeship Programmes, for Project Management specialists or for those who need to just manage projects off the side of their desk then check out our Project Management Apprenticeships and for Sales people we have Sales Apprenticeship Programmes.
All of these programmes are ongoing and will engage your people throughout.
Thanks again,
Sean

Sean McPheat
Managing Director